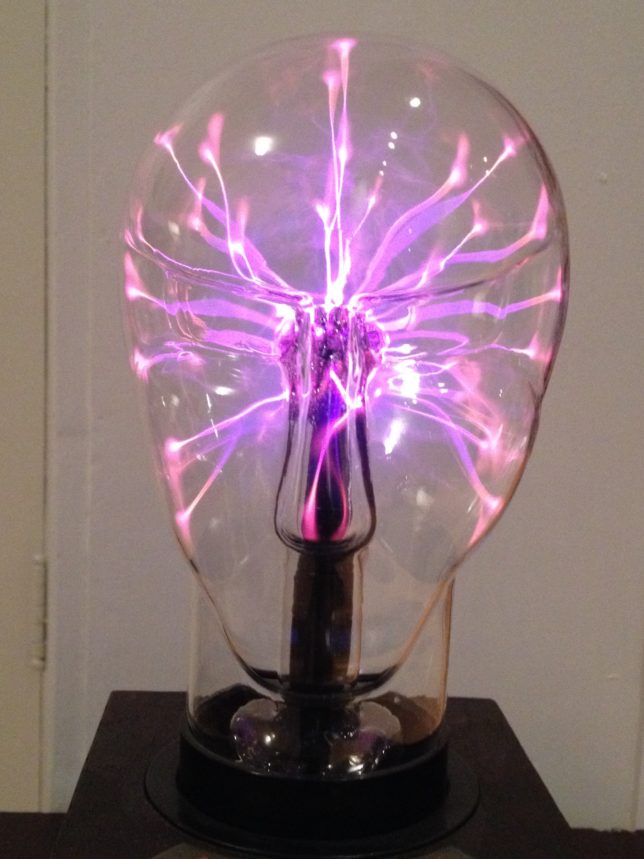 "Quietly and persistently, she did something radical."
With these words, I recently toasted Beth Sellars, independent curator and artist, as she received the Anne Focke Arts Leadership Award from the University of Washington's School of Art + Art History + Design.
Sometimes invisibly and usually behind the scenes, Beth has been working for artists for years . . . actually, for decades. She began as a curator for museums in Boise and Spokane before moving to Seattle in 1996 where she was curator of the City of Seattle's portable art collection. She is best known, though, as the curator of Suyama Space. Founded in 1998 by Beth and architect George Suyama, Suyama Space was a much-loved and highly-esteemed art space in downtown Seattle that closed its last installation in December 2016. Located in a remarkable space that began as a livery stable more than a hundred years ago, Suyama Space presented 55 large-scale artist installations. (See Taryn Wiens's essay, which both describes Suyama Space and serves as a eulogy: "The Closing of Suyama Space."1)
In 2007, Seattle arts writer Regina Hackett wrote, "Beth Sellars knows where the art is. She has sought it out, organized it into exhibits and cheered it on at gallery openings and studio visits."2) Always at the heart of her work are the artists. As Taryn Wiens wrote, "She is with each artist every step of the way from their initial research to installation, sometimes hanging from ropes and climbing to the tops of ladders, especially when the artists are afraid of heights."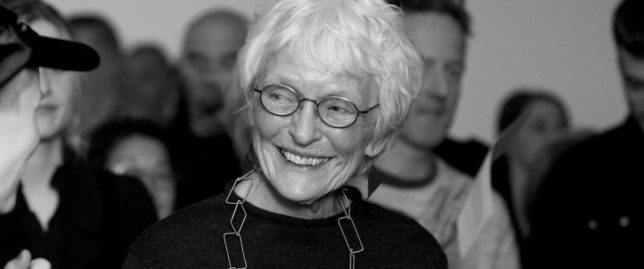 Thinking about leadership, T.s. Flock made the salient observation that Sellars has led with "ingenuity and advocacy." The artists' installations, he said, "were enabled by the quieter, less visible work of Sellars herself."3 As I see it, the risks Beth has taken over the years embody the permission she gives artists who work with her and reveal a spirit akin to theirs. She leads by example.
Who gives and gets the award?
In 2005, Seattle's 911 Media Arts Center created the Anne Focke Arts Leadership Award, sometimes fondly called the AFALA. Like many awards, it both celebrated leadership and raised money at the same time. I was honored and grateful to receive the first one and to have it named for me. I was also glad to help raise money for 911 and was especially pleased to know that the award would celebrate other people in the future.
In 2007, 2009, and 2011, the media arts center gave the award to three outstanding people: Richard Andrews, who started as a sculptor and has gone on to provide arts leadership at local and national levels; Helen Gurvich, who provided leadership through hard work behind the scenes, crucial if often invisible work that keeps things moving; and Ed Marquand, a designer who formed a company that produces fine art books and founded an incubator for artisan businesses in central Washington.
A few years ago the media arts center closed and the award seemed put to bed with it. To my surprise, though, the award has been picked up by the Advisory Board of the School of Art + Art History + Design at the University of Washington, my alma mater. They will celebrate Beth as the first recipient of the resuscitated award later this spring. Beth reflects so many of my beliefs about leadership that I couldn't be happier with their choice.
What does "leadership" mean?
Receiving the award in 2005 made me think hard about leadership. While honored, receiving the award also made me a little uneasy. For one thing, singling out one person can miss the crucial point that just about anything meaningful takes many more people than one, and in my experience it takes more than one even at the core of it.
Importantly, awards too often miss insightful work that quietly changes lives and takes us forward. This kind of work is done every day by people whose efforts are invisible and unacknowledged. On an NPR program recently, I heard Atul Gawande, who acknowledged that his own work as a surgeon often took heroic form, told us it's time to recognize and celebrate what he called, "incremental heroism," the work done daily by primary care physicians. I like this notion and can easily apply it to Beth Sellars.
Before each award ceremony I prepared remarks that, among other things, included what I was thinking about leadership. As a kid I had a fairly narrow sense of leadership. One year, I described my preconceived notion of leadership as "breast-beating, out-spoken, rapid-fire, take-charge, mesmerize-audiences leadership." That certainly didn't feel like me. So I wondered each time, what is it about the things I've done or the way I've done them that demonstrates leadership?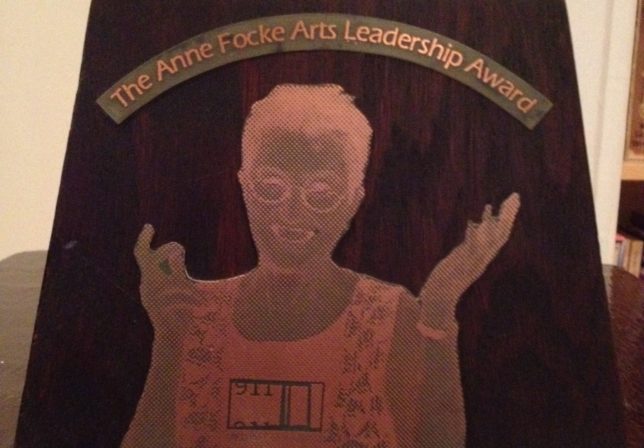 The notes I made in advance of each award ceremony were not what I actually said. Microphones and spotlights tend to make everything in my head leak out the back. So, here are a few excerpts from notes for what I meant to say.
Leadership takes many forms. Most importantly, I believe about leadership what I believe about most things: there's not just one right way to do it.
Exceptional leaders often show up in unlikely places, doing unlikely work. I hope this award goes after the eccentric ones and people who might not have the conventional trappings of leadership.
I like big ideas and I love the people who have them, but, the leaders I care about most take good ideas and then hunker down and figure out how to make the ideas real. Big ideas become real through real work. And then those leaders let the real work affect their big ideas. They enjoy the challenge of finding pragmatic, sometimes small, steps that move good ideas into practice.
Work is a key. In 2005, as I thought about what it meant to be recognized as a leader, I figured it must be because of the work, because of what actually got done. And for me, the work is done . . .
By believing it's possible.
By involving other people, by being curious about and listening to them, by thinking and working  together.
By being stubborn and letting things take time, 
though impatience definitely has its place.
By trying things out and not necessarily following the rules,
or not remembering the rules,
or not having the patience to learn them,
or working on something without rules yet.
At the time, I was editing a piece by Jenny Toomey (activist, rocker, business woman) whose email tagline came from Thomas Edison: "Opportunity is missed by most people because it is dressed in overalls and looks like work." The same thing might be said about leadership.
Because hard work underlies the leadership I admire, at the end of the first AFALA ceremony and several times since then, I read "To be of use," a poem by Marge Piercy that includes this stanza:
I love people who harness themselves, an ox to a heavy cart,
who pull like water buffalo, with massive patience,
who strain in the mud and the muck to move things forward,
who do what has to be done, again and again.4 
We will need as much as we can muster of exactly this kind of determination and persistence in the years ahead.
««««««•»»»»»»
Photo notes
The 2005 AFALA award sculpture was created by Robert Teeple.
Photo of Beth Sellars by SWAE Photography is courtesy of Suyama Space.
References
1 Taryn Wiens, "The Closing of Suyama Space," Temporary Art Review, November 18, 2016.
2 Regina Hackett, "Beth Sellars has turned Suyama Space into one of the region's top art venues," Seattle Post Intelligencer, October 3, 2007.
3 T.s. Flock, "'Incremental Heroism:' Beth Sellars receives the 2017 Anne Focke Arts Leadership Award," VANGUARD Seattle, January 18, 2017.
4 "To Be of Use," from Circles on the Water, by Marge Piercy, copyright 1982, Alfred A. Knopf, a division of Random House, Inc. The whole poem is available online at the Poetry Foundation here .
---